Our Representative Payee ensures that some of our community's most vulnerable residents maintain monthly expenses, remain in stable housing, and have their basic needs met.
Community Action operates the only agency-based Representative Payee program in the city of Lincoln, and has the capacity to serve up to 66 individuals. To receive services, individuals must be S.S.I. or S.S.D.I. recipients, and have documented verification from a medical professional that deems them unable to manage benefit payments on their own.
Meet Our Representative Payee
---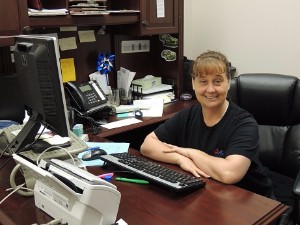 Michelle Martinez is Community Action's Representative Payee. As a Representative Payee, Michelle manages benefit payments for individuals receiving S.S.I. and S.S.D.I., ensuring that basic needs expenses (such as housing, utilities, and food) are prioritized first. Michelle serves in this role with compassion and care for each individual served through the program.
---
Want to Know More?
If you would like to know more about Community Action's Representative Payee program, or have questions regarding eligibility, please contact:
Michelle Martinez
Community Services Director
Phone: (402) 471-4515 ext. 149
mmartinez@communityactionatwork.org