---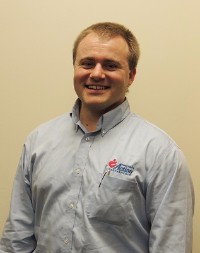 ---
Andrew is our Financial Well-Being Administrator, and provides financial education training services on an individualized level. Andrew's vast knowledge of budgeting strategies, saving, and debt reduction is helpful to individuals as they move toward greater economic stability.
Financial well-being and economic stability are supported by four pillars of financial behavior:
Budget your income to your expenses 
Save for emergencies, goals and retirement
Borrow responsibly and build good credit history
Protect yourself from financial shocks, accidents, scams, and identity theft
Community Action utilizes the FDIC Money Smart curriculum and offers regularly scheduled classes. We also offer other Money Smart classes as requested. Check out our Financial Education page for more details!
If you would like to know more about our Financial Education services, please contact:

Andrew Ritta
Financial Well-Being Administrator
(402) 875-9351
E-mail:  aritta@communityactionatwork.org