Volunteer at Community Action!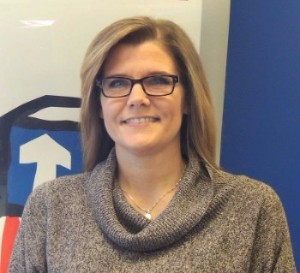 ---
Georgann is our Volunteer Resources Coordinator and Foster Grandparent Program Director.  Georgann's responsibility is recruiting, coordinating and directing Volunteer Services for our 17 programs at Community Action.
At Community Action, our goal is to foster meaningful and fulfilling volunteer experiences. As a volunteer at Community Action, you will serve as an important partner in empowering people living in poverty to reach economic stability. You will also have the opportunity to learn new skills and bring your unique expertise/perspective to our work. 
At Community Action, you WILL change lives. Please join our team!


For a complete list of Volunteer Experiences and descriptions please click HERE.
Individual Volunteer Experiences:
Early Head Start child care
Family Educator Intern/Volunteer
Practicum Student
Foster Grandparent
Health Coordinator Intern/Volunteer
Classroom Volunteer
Cook
Receptionist
Health Insurance Enrollment
Financial Well-Being Volunteer
Maintenance Volunteer 
Family Engagement Specialist Volunteer
Group Experiences:
Supportive Housing Furniture Assemblers
Fall & Spring Landscaping
Gathering Place Soup Kitchen Cleaners
Early Head Start Vehicle Cleaners
Maintenance & Grounds Projects
Early Head Start / Head Start End of Year Celebrations
Click HERE for the group contact form. 
VOLUNTEER APPLICATIONS: 

Agency Application 
Head Start/Early Head Start Program Application

For more information about how to become a volunteer with us please contact:

Georgann Roth, Volunteer Resources Coordinator
e-mail: groth@communityactionatwork.org
phone: 402-875-9320
fax: 402-471-4853